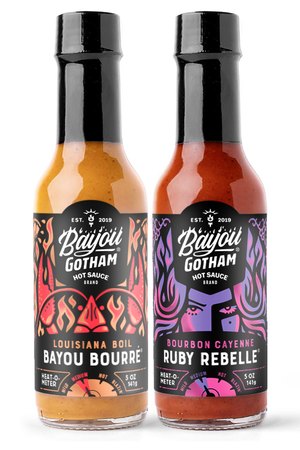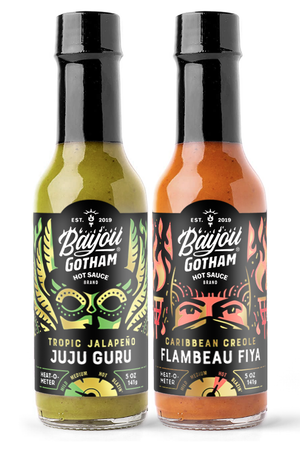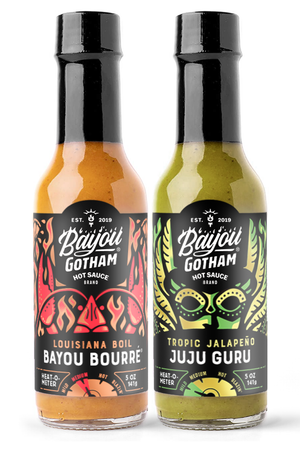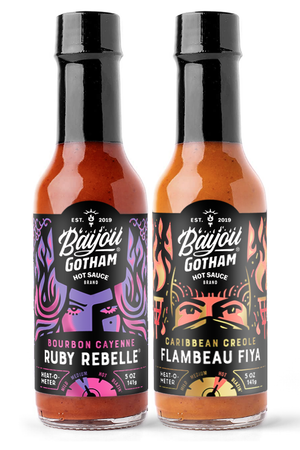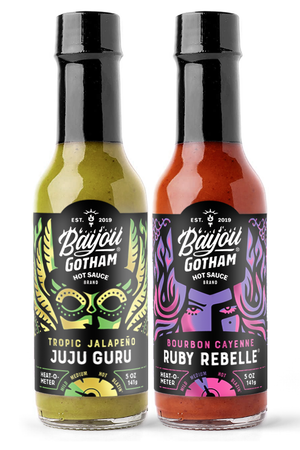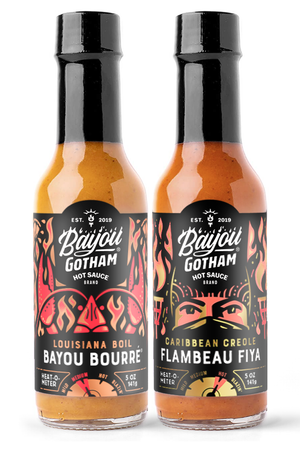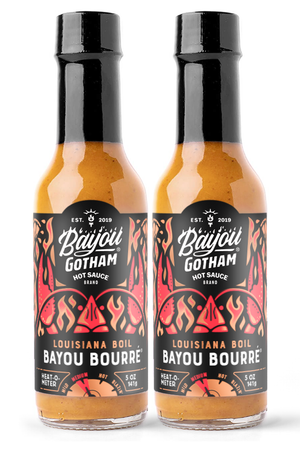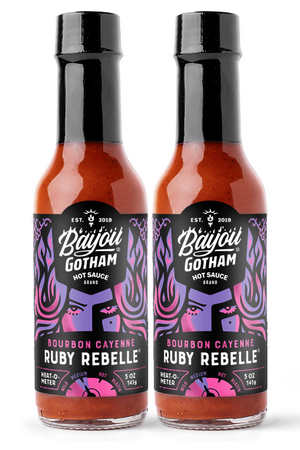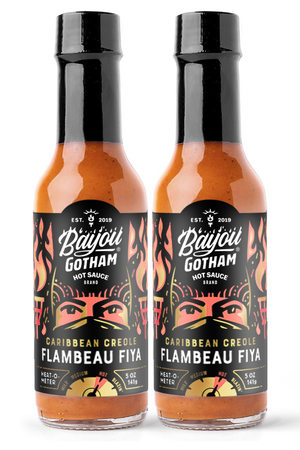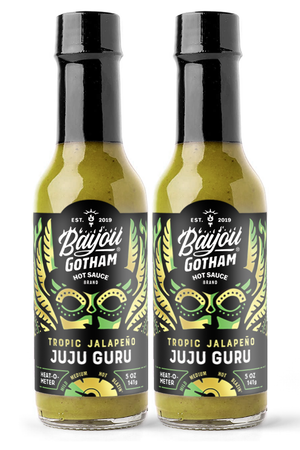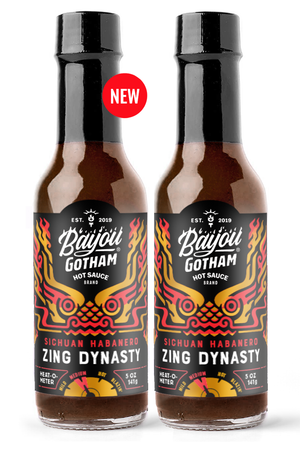 Regular price
$18.00
Sale price
$19.99
BAYOU BOURRÉ Louisiana Boil is a first-to-market recipe that captures the essence of a Cajun crawfish boil.

JUJU GURU Tropic Jalapeño is a wildly mild elixir of green jalapeños and fresh pineapple blended with tropic tones of mojo magic.

RUBY REBELLE Bourbon Cayenne is a rebellious, barrel-aged twist on traditional Louisiana-stye hot sauce.

FLAMBEAU FIYA Caribbean Creole is the sweet heat of a Caribbean-style hot sauce celebrating one of the oldest Mardi Gras traditions.
ZING DYNASTY Sichuan Habanero an exotic Asian-fusion of traditional Chinese ingredients such as soy, ginger, and garlic — culminating in an umami bomb explosion of heat and flavor.
Love!
Purchased for my husband. Zing dynasty is his favorite.
Awesome
Love, love, love these hot sauces !!! They are packed with flavor. Definitely my new go to sauces.
Amazing sauces
Among the most flavorful and unique hot sauces I've tried. Rather than just searing heat, they actually add nuanced flavor to dishes.
Tis the Season(ing)
The Bayou Collection 2-pack is perfect for gift giving to my office colleagues …. this NOLA girl loves all of the flavors & I love sharing the Bayou Gotham brand!
Love It!!
I am so hooked on your sauces I purchased 2 2-packs and I'm so happy with my purchase that I'm trying them on everything. I will be definetly ordering more since I know at my pace I will be out soon!! :)
Bayou Gotham hot sauces dance on the taste buds with familiar flavors that aren't always associated with hot sauce. Inspired by Louisiana traditions such as the crawfish boil, these sauces certainly bring the character of the bayou to the Big Apple.
Chef Jay Ducote
Gov't Taco, The Jay Ducote Show, Beat Bobby Flay
Awesome, delicious and visually stunning hot sauce. Being a fan of great (and bold) flavors, your sauce speaks directly to my culinary soul... thank you. You've made you yourself a fan.
Tracy
PCC Community Markets (Seattle, WA)
Bayou Bourré — How you were able to bottle that flavor is beyond me. It's so tasty and has been a huge hit at my office. You have created something truly special here.
Taylor
Flambeau Fiya — outstanding mix of taste and heat. Useful for everyday use, including chili, sandwiches, etc. It has enough heat without overpowering the taste. This is a winner! Great job on creating something different.
Ashley
Bayou Bourré is very reminiscent of the crawfish boil. I love it — a very worthy replacement for remoulade or cocktail sauce. The heat builds very nice through about 2 tbsp on boiled shrimp. You have won me over!
Will
Smoked salmon & poached egg on English is my favorite breakfast. For many years, Cholula was its constant and beloved companion. No longer. My heart now belongs to Bayou Gotham. Thank you hot sauce gods for bringing this new joy to my life.
Graham
I've tried all kinds of different sauces — all claiming to be great or whatever. I tried so many I actually considered just giving up. I guess I'm a sauce snob. Then along comes [Juju Guru] pineapple jalapeño. I don't know if you've seen "When Harry Met Sally", but there's a famous scene with Meg Ryan in the diner... yeah, it was that good. Best sauce on the market hands down. I wish they came in bigger bottles, but I'll just have to buy in bulk. Thank you for putting out such a great product.
Rick